29
12
2011
BEST ALBUMS OF 2011
.
Sometimes when an album is released in early January, it becomes lost in the year-end shuffle. Not so with Destroyer's Kaputt, a gorgeous synthpop masterpiece that grew on me throughout the year and confirms idiosyncratic singer/songwriter Dan Bejar as one of the most innovative musicians currently working. Here he embraces a kind of 80′s kitsch-cool with wandering sax and evocative keyboards fluttering around his wonderfully crack pot lyrics. It's the ideal soundtrack for dreamers and romantics, and the best overall album of the year.
My favorite song of the year also came from my second favorite album of the year Homo, from Melbourne sextet UV Race. "Burn That Cat" is a gloriously sloppy piece of lo-fi garage rock, and the rest of the album is nearly as good, playing like some kind of bipolar take on messy post-punk that never forgets to include shards of pop melody.
| | |
| --- | --- |
| 3 | Heinali and Matt Finney "Conjoined" |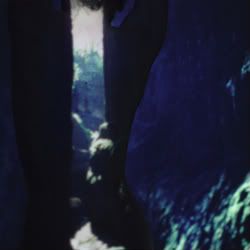 I haven't been able to shake spoken-word artist Matt Finney and Ukrainian composer Heinali's jaw-dropping EP Conjoined ever since I first listened to it back in March. This is a hypnotic, ominous, and strangely beautiful album that demands complete surrender. A powerfully emotional and portentous listening experience, best experienced through headphones in a darkened crawl space.
| | |
| --- | --- |
| 4 | Kitchen's Floor "Look Forward to Nothing" |
Australia seems to have the market cornered on 90's-sounding lo-fi noise, and trio Kitchen's Floor have made an album that is by far the dirtiest squall of guitar fuzz and drunken vocals since the early days Guided by Voices. The sound here is one of detached hopelessness, a post-apocalyptic landscape of rattling guitars, thundering drums, and vocalist Matt Kennedy's muffled shout-along rants. Definitely an album that doesn't give a fuck about what anyone thinks, and all the better for it.
| | |
| --- | --- |
| 5 | Vektor "Outer Isolation" |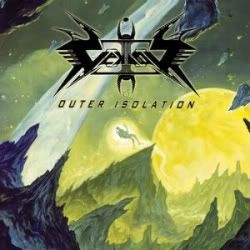 I have a soft spot for both Thrash and Black Metal, and Arizona four-piece Vektor combine everything I love about these genres and mesh it with dizzying prog-rock musicianship on Outer Isolation. This album pummeled my ears with insanely fast guitar riffs, jackhammer drumming, and guitarist/vocalist Davis DiSanto's demonized shrieking. It's like Destruction and Voivod conceived a baby and then blasted it into outer space.
| | |
| --- | --- |
| 6 | Soft Powers "Outlandish Scandals" |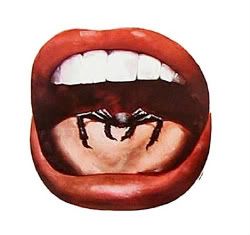 While nearly everyone was busy with Radiohead's The King of Limbs earlier this year, an unsigned three-piece from Georgia named Soft Powers took me by surprise to nab the sixth slot on my list with their beguiling LP Outlandish Scandals. This is hazy psych pop that stood out in a scene that also saw Atlas Sound and Panda Bear release similarly sounding records, but that offers its fuzzy guitar tones, glitch-ridden tape loops, and warm keyboard washes in service of songs that stick.
I've been high on this Virginia duo ever since their debut One Day, Earth Time dropped in 2010, and their wonderful follow up Mieux is by far the most fun album on my list. Vocalist/guitarist Junior Roseboro and percussionist Max Dietrich have an unforced chemistry, culminating in a DIY indie folk album that playfully wears its heart on its musical sleeve. A complete marvel of jaunty songwriting and genuine emotion.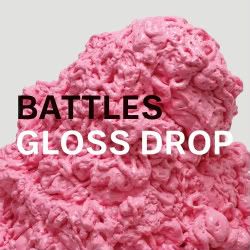 It's hard to imagine New York avant-garde weirdos bettering 2007's seminal Mirrored, but they come close on Gloss Drop. This time, the trio gives a bunch of guest vocalists a chance to crash the party, and the heady mix of funk, electro, math rock, and world music continues to impress me after multiple listens. This was one of those albums that I feared would fail to live up to the hype, but with guest spots from the likes of synthpop pioneer Gary Numan and Blonde Redhead's Kazu Makino, how could you go wrong?
The number nine spot goes to Sacramento, California noisemongers Hella and their latest slab of instrumental destruction, Tripper. You either love this type of thing or you flee in terror, but the first legitimate full-length as a duo since 2004's The Devil Isn't Red is a blistering convergence of head-spinning riffs and mathematically insane drumming that left me reeling.
| | |
| --- | --- |
| 10 | Dck Vnngt "Mrdr Dth Kll" |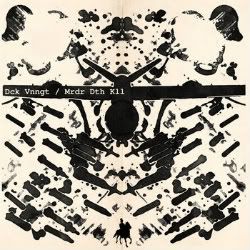 There was a lot of interesting hip hop releases this year, from Shabazz Palaces to Death Grips, but my favorite of the bunch was Mrdr Dth Kll by Portland duo Dck Vnngt (pronounced Dick Vonnegut). Made up of emcee/producers Bloodmoney and Yunsloth, the EP combines heavy bass, avant-garde beats, and free-association lyrics with a violent sonic oppression. This one came out of nowhere with little press or advance hype, which makes the impact all the more thrilling.
Others that just missed the cut were Bradford Cox's intoxicating Atlas Sound LP Parallax, Celestial Lineage by atmospheric Black Metallers Wolves In The Throne Room, the art house pop brilliance of St. Vincent's Strange Mercy, Ex-Military by left-field hip-hop aggressors Death Grips, and PJ Harvey's beautiful pastoral folk album Let England Shake.